Saturday, December 31, 2011
Friday, December 16, 2011
C
hristmas is always a great time of the year to curl up in front of the fireplace with a good book, your "snuggie" and some hot tea or cocoa. The warmth of the fire always makes the book reading more enjoyable especially with the cooler evenings. A few years ago I read "The Christmas Jar" it is an excellent book of giving and saving and the joys of Christmas cheer...if you get a chance I
highly
recommend it. I know I have a Christmas jar now every year...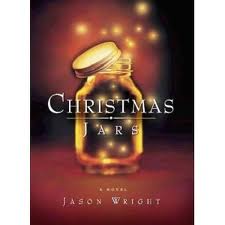 O

ne of my other favorite authors is of course, Debbie Macomber and this year she has out her
latest
and final [sad to say] Cedar Cove series book, "1225
Christmas
Tree Lane" it's on my Christmas list for sure!!!
A brief take:
Debbie Macomber's Cedar Cove series.
1225 Christmas Tree Lane
is book 12 and the final novel in the series. You will get to know Beth Morehouse, her daughters, and her ex-husband. There are puppies that will bring back characters from previous books in the series. They adopt the puppies and the reader will learn what's new in their lives.
You'll have to read the book Debbie Macomber gives all of the Cedar Cove residents a fond farewell in this satisfying series finale. You will love it and feel bound to this warm neighborhood with all its characters and you might even feel the need to start all over again with the 1st one in the series, "16 Lighthouse Road"
A Scrapbook of Christmas Firsts
A Scrapbook of Christmas Firsts is a heartfelt book of inspirational stories, fun family traditions, yummy recipes and so much more! This book is the perfect holiday gift for that very special someone on your list, a gift they will treasure for a lifetime.
"This book took will take your breath away. Truly beautiful, unique, heartwarming. It's one of those books you'll treasure from year to year, reading and re-reading the stories within until you know them by heart. It has a hodgepodge of everything - recipes, inspirational stories, Christmas tips, poetry, projects. There are 160 pages, and it's an overflowing chest full of treasures!"
A Simple Christmas
If you're looking for a little clarity, sanity, and inspiration at this insane time of year, you're sure to enjoy A Simple Christmas. Mick Huckabee tells the stories of twelve of his own Christmas memories, some funny, some deeply moving, that will make you take a deep breath and appreciate the magic of Christmas. You will laugh and cry it is a touching book not about politics..
The Christmas List - A Novel
A beautiful collection of the letters that the children of J R Tolkein received from Father Christmas over the years from 1920 to 1943. Each letter tells a wonderful story and the illustrations are absolutely spellbinding.
"Tolkein wrote these letters to his own children as if they were coming from Santa Claus at the North Pole. They are sweet, funny, obviously done with great love. There are sketches to illustrate. you'll have this one around for many years and give them as Christmas presents and continue to make rereading it a part of getting into the Christmas spirit."
Posted by

DaCraftyLady
at 7:52 PM
No comments:
Links to this post

********Don't Miss Out on this Special Buy!
****"Welcome to my reading blog be sure to check out
my store
for beautiful handmade items for the whole family and also "slightly used" treasures in "
Treasures Again
"